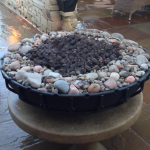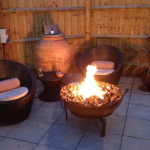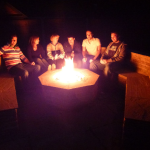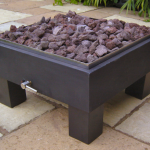 Outdoor Living All Year Round
Maximize outdoor living in France. Gas FirePits run off natural or LPG bottled gas providing instant clean heat with smokeless flames.  An attractive addition to any garden or patio, providing a luxurious warm and friendly atmosphere for any outdoor gathering.  Gas FirePits are also popular exterior additions at hotels, nightspots and holiday locations.
Gas FirePits
A New Style Of Patio Heater…
Our BrightStar Burner™ is a highly innovative gas burner made of stainless steel.  This is designed to be installed permanently into a surround made from brick or concrete which is commonly known as a 'FirePit'. After installation, to give the flames a more natural look the burner is covered in a layer of volcanic lava rock.