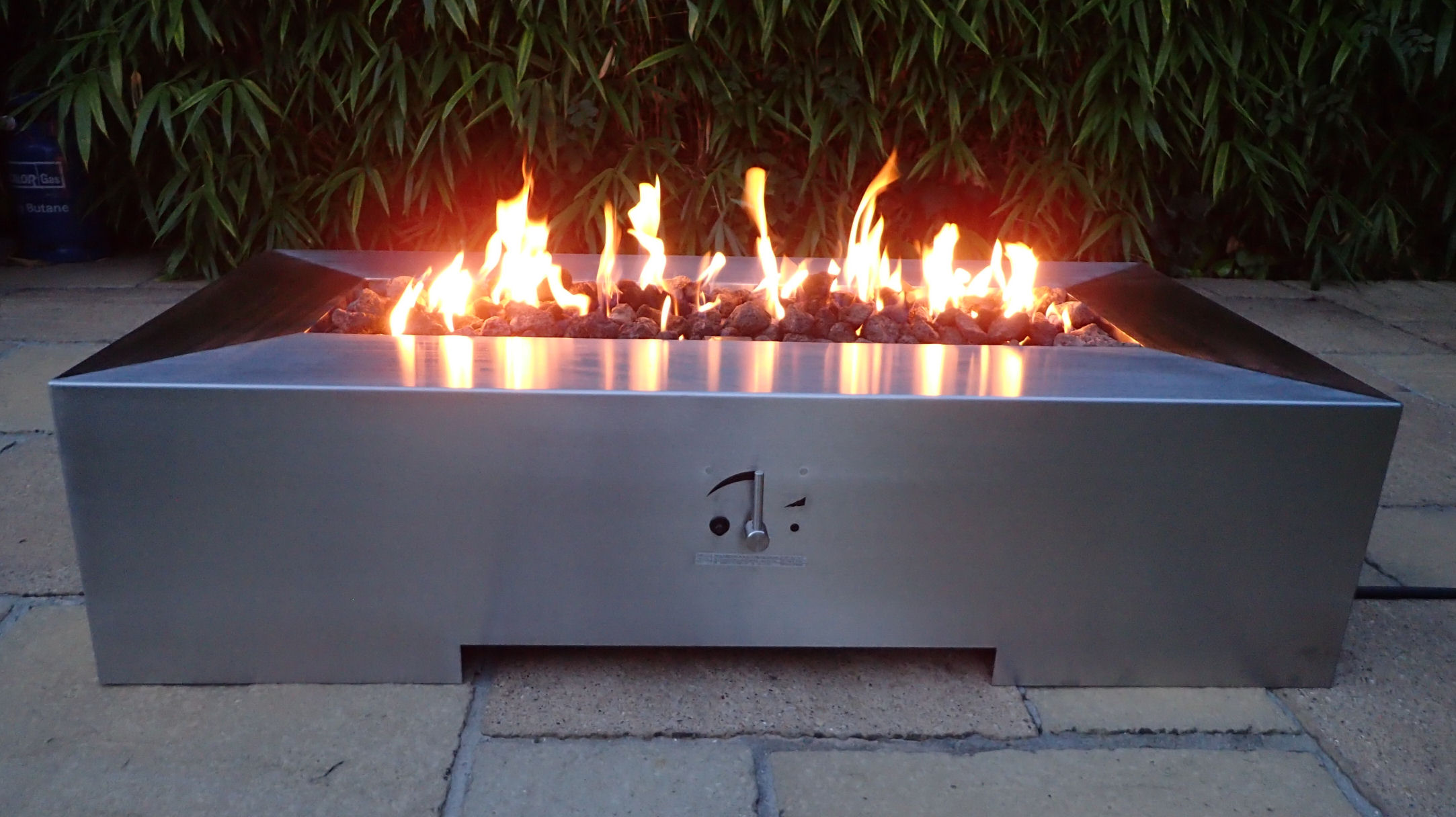 Square model measuring 1m², incorporating our square BrightStar Burner™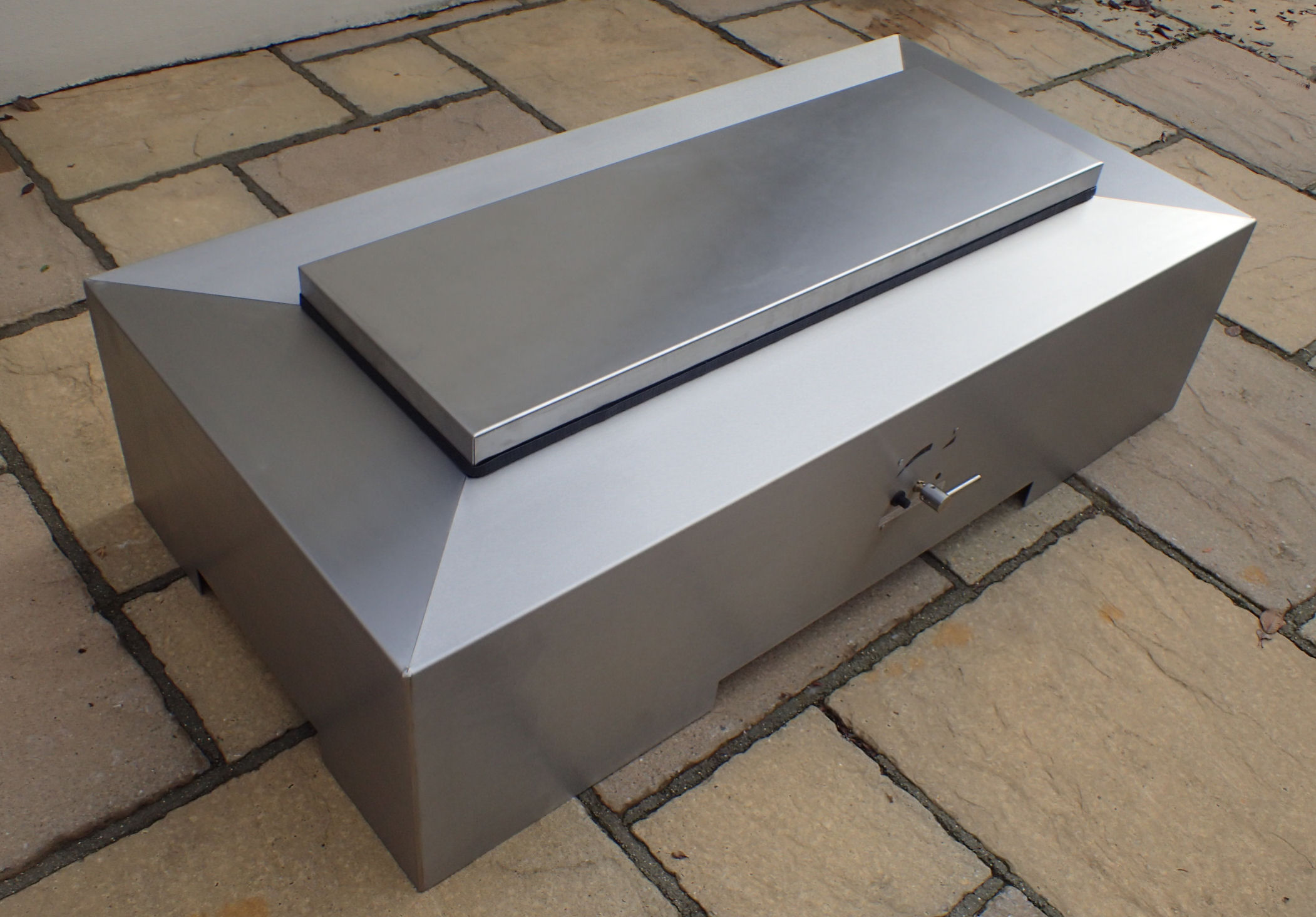 (Delivery 4 Weeks)
Rectangular model measuring 140cm x 70cm, incorporating our rectangular BrightStar Burner™
These can be left outside permanently as they are manufactured from heavy gauge brush polished stainless steel rendering them fully weatherproof. The area surrounding the burner can be used as a table when the FirePit is not being used.
Included are a square or rectangular cover, lava rock to cover the burner, a 4m hose and clips (LPG model only) ready to connect to your bottle regulator.
Please Note: The metal structure surrounding the burner will become quite hot, so please allow the unit to cool prior to moving it after use.
Capella Square or Rectangular FirePit – €1880 HT
Contact us for delivery charges