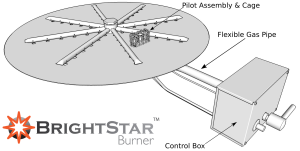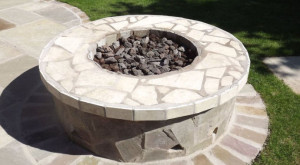 Designed to be part of a permanent feature of your landscaping our Gas FirePit Burners are delivered ready to install into your brick or concrete FirePit.  Our burners are manufactured from stainless steel and are completely weatherproof.
The
BrightStar Burner™
produces flames in a star pattern. The result is a very bright natural looking fire as the flames are concentrated towards the centre. The unit has a piezo ignition system (push button) so batteries or mains power not needed. If the flames are extinguished for any reason there is also a flame failure device that cuts the gas supply. The burner has is a solid stainless steel gas valve lever which adjusts the flames and heat output.
There are eight standard models, Round, Square, Octagonal or Rectangular configuration, for Natural Gas or LPG Gas. (Please specify when ordering) and each comes complete with enough Lava Rock to cover the burner. (Pit not included. The LPG models also come with a 4m hose and clips ready to connect to your gas bottle regulator.
FirePit Burner – €640 HT
Contact us for delivery charges

NEW Double Rectangular FirePit Burner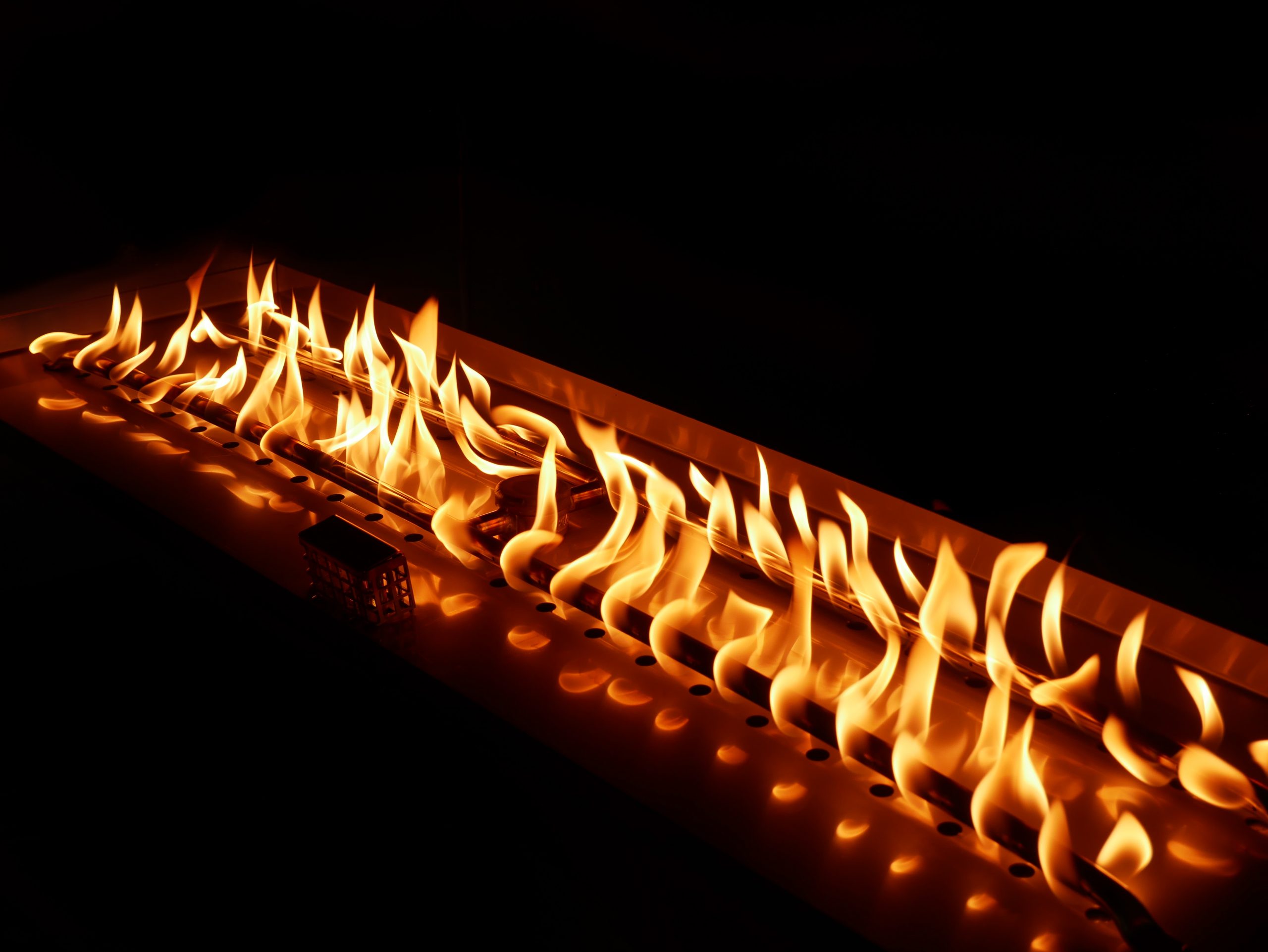 New stainless steel extra long 190 x 30 cm rectangular gas fire pit burner. Powerful & adjustable 18kW X 2 output with piezo ignition. Two rows of burner jets for an extra long and impressive fire.
This burner is manufactured from two of our standard rectangular burners, welded onto a single mounting plate.  With both burners working, this gives around 1.8mtrs of continuous flame and heat.  Each burner operates independently with it's own set of controls.
Note: If you want both control boxes to be right next to each other in the fire pit, you will need to order with the long connections option, to give enough length to allow this.
FirePit Burner – €1320 HT
Contact us for delivery charges

Standard Connection Length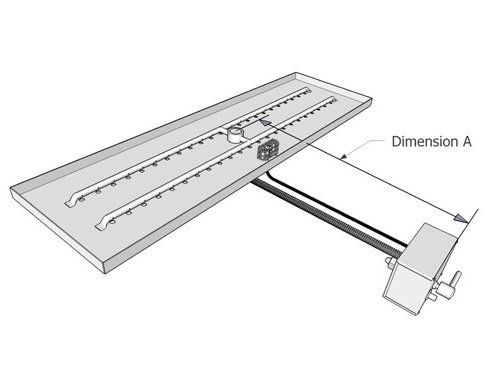 This is the length of the pipework connecting the burner to its control box. Although these connections are flexible, meaning the control box can be positioned easily in different sized FirePits, there is a maximum limit.
For all standard BrightStar™ burners, the distance from the centre of the burner, to the front face of the control box (Dimension A) measures 575mm This is ideal for FirePits up to 1.2mtrs outside dimension. (Assuming the control box is recessed back into the brickwork slightly)
Longer Connection Length – Additional cost €65 HT
We also offer much longer connections if required. This enables the control box to be positions further away from the burner. With these connections, (Dimension A) measures 1.2mtrs