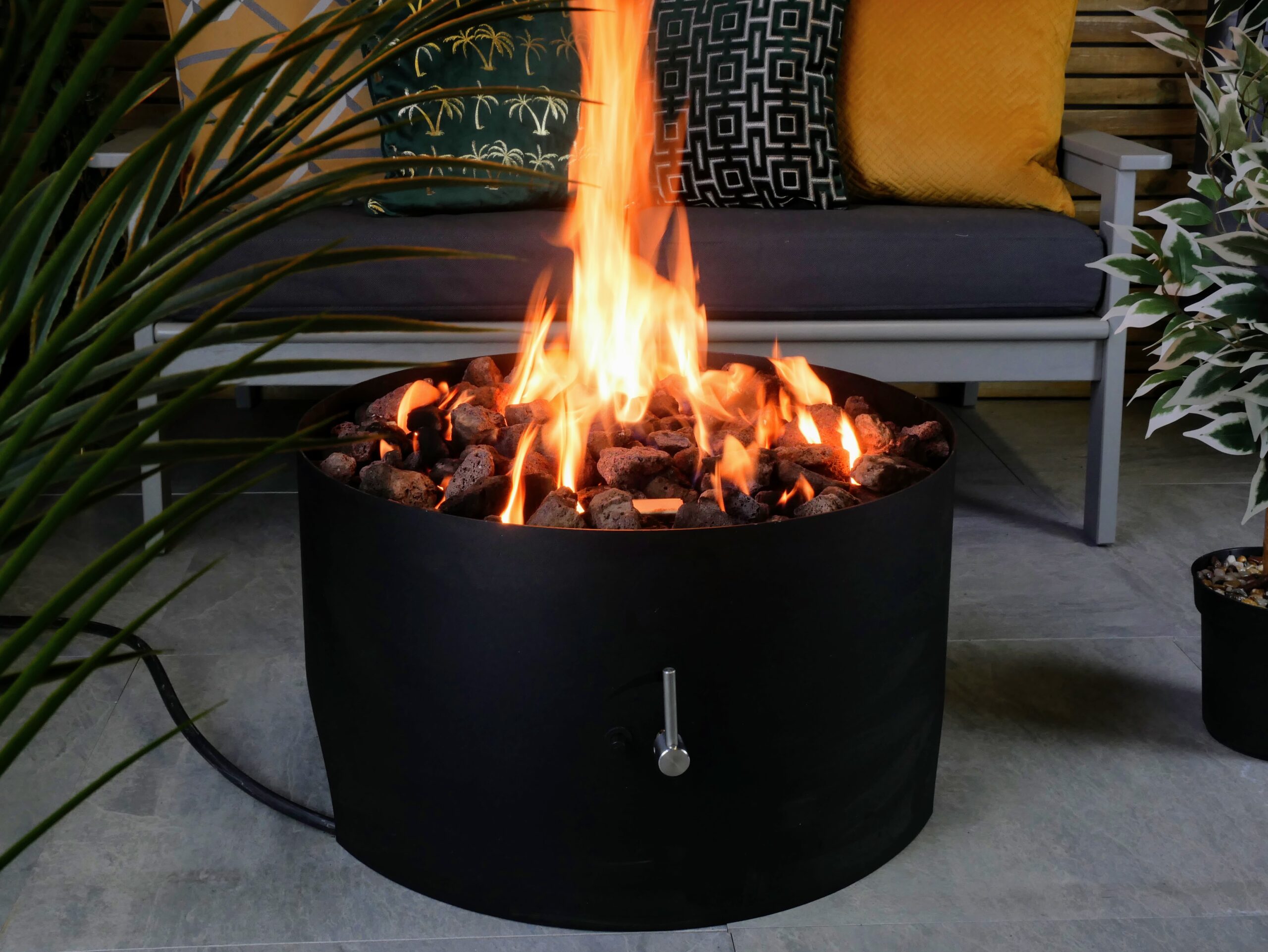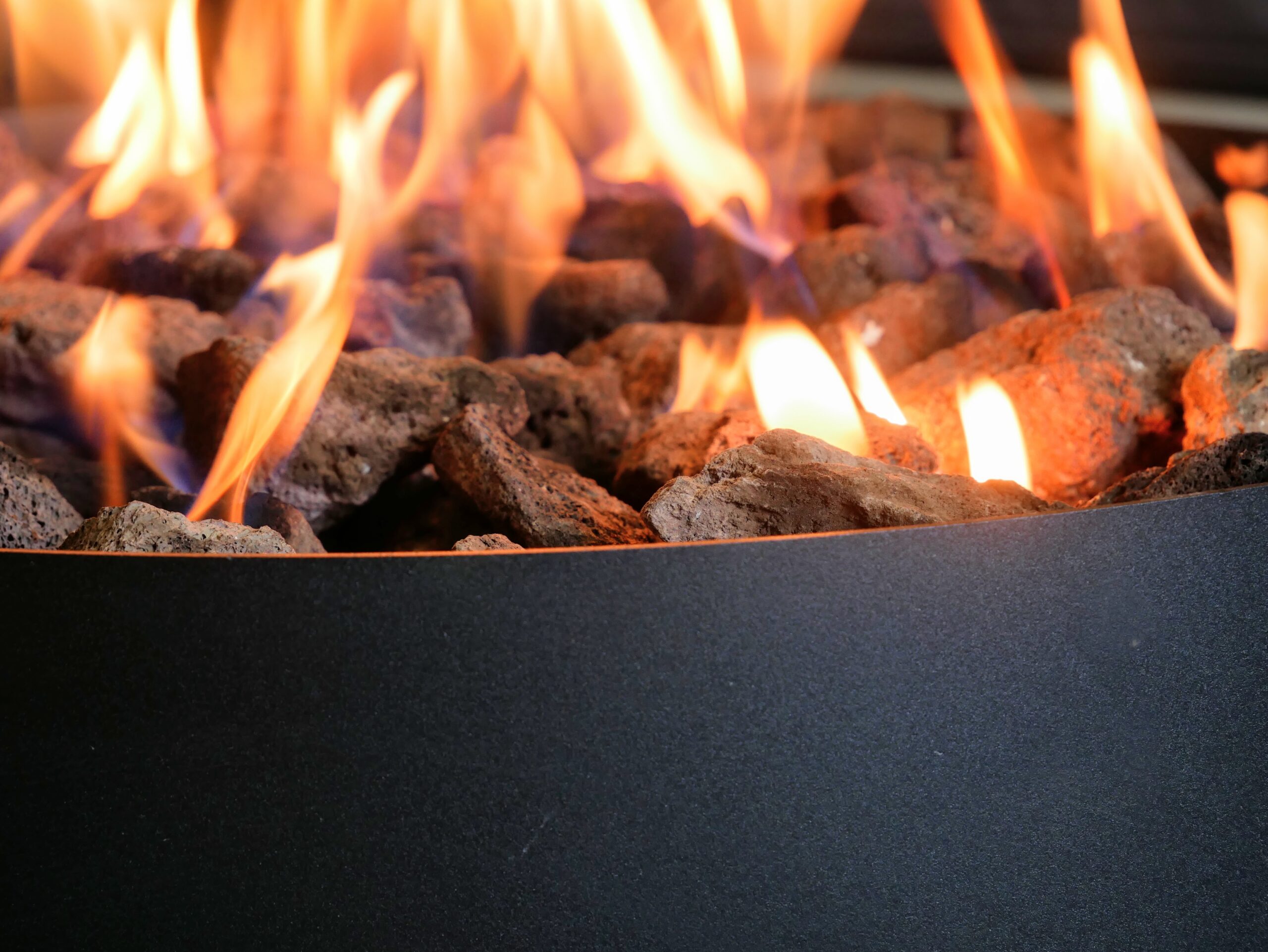 These highly portable models incorporating our square or round   BrightStar Burner™ are housed in their own black powder coated metal FirePit surround. This allows you to store the burner easily away in the garage or shed when it is not being used, then place it back in your garden wherever you want some heat.
Included are lava rock to cover the burner, a 4m hose and clips (LPG model only) ready to connect to your gas bottle regulator.
Please Note:  The metal structure surrounding the burner will become quite hot, so please allow the unit to cool prior to moving it after use.
Vega Portable FirePit – €780  Atlas Portable FirePit – €820
Contact us for delivery charges